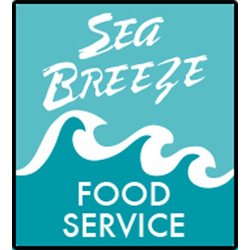 Night Shift Warehouse Order Puller
Sorry, this job has expired.
Jacksonville, FL
401K / Retirement plan, Dental Insurance, Health Insurance, Paid vacation, Vision Insurance
Sea Breeze Food Service has immediate opening for Order Pullers in our Jacksonville warehouse.

You must have pallet jack riding/operating experience to be considered.

We offer competitive pay and a group benefits package, which includes:
• Health, Vision, Dental Insurance
• 401(k)
• Paid vacation

• High school diploma or GED preferred.
• Pallet jack operating experience.
• Must be capable of working independently without constant supervision.
• Drug test and background check required.

• Night shift: Sunday-Thursday, start time is 8:00 pm.

About us:
Seabreeze Food Service has been serving Jacksonville since 1990. We are a family owned and operated Food Service distributor serving north east Florida, Gainesville, Tallahassee and southern Georgia. We are proud to offer over 4000 food service products from brand names that you know and trust. Our customers are provided both Delivery and Will Call service from our distribution center on Edgewood Drive in Jacksonville. It is our goal to serve our customers with the freshest product at a competitive price with great customer service!

Apply online AND in person from 8am-5pm, Monday-Friday.
Click "Apply now" for the in person apply address.

We are an Equal Opportunity Employer.

8788